"The best home isn't just cozy; it also streamlines your life with efficiency and connectivity." Let us walk you through the best smart home devices to Upgrade your home.

Technological advancement has made smart home devices possible, and large tech companies have made these devices accessible on the market for consumers who have a tech-savvy streak.
What is a smart device?
A "smart device" is any electronic device that can be connected to your smart home system, can talk to other devices, and can make some decisions on its own.
There are "smart" versions of refrigerators, TVs, stoves, alarm systems, washers, toaster ovens, security lights, doorbells, dog dishes, and TVs. You can slowly turn your house into a smart home by adding smart devices as you can afford them.
But no matter what kind of product you're looking for, there are a lot of things to think about and a lot of tech talk to get through.
What to Consider Before Buying Smart Home Devices
Here are 10 things that every consumer should know before investing in a smart home system. Keep these tips in mind as you shop for your next device.
Will your Wi-Fi be able to handle it?

Which intelligent home devices complement your way of life?

Are the smart home devices you've chosen able to be controlled from one place?

You cannot entirely rely on them.

They may have an impact on your privacy.

The device should have a strong security system.

There are costs associated with selecting one system over another.

You should look into your battery options.

You should think about the components of the system that you want.

You don't have to buy everything at once.
The Best Smart Home Devices
To get you started on the path toward a smart home or to assist you in achieving the technologically advanced home of your dreams,
The following are some of the top recommendations for smart home devices to help you get started so that you can bring your home into the future and make it smarter.
Smart Speaker Amazon Echo (4th Gen)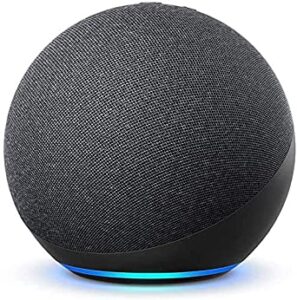 The Amazon Echo is probably the only device you need to consider if you're looking for something reasonably priced to meet your daily needs. When connected to Alexa, the speaker can play your preferred music, place calls or send messages, respond to inquiries, and set alarms for you.
The Echo has sophisticated voice control, and the speakers can be synced for multi-room audio. Without ever leaving your couch, you can use the Echo to turn on the TV, order pizza, and make a shopping list.
Pros.
Affordable Price

A dazzling LED light ring

Good voice response

Great sound quality.
Cons.
The smaller Echo Dot is available with a digital clock.

It lacks warmth in the mid tones.
S7 Robot Vacuum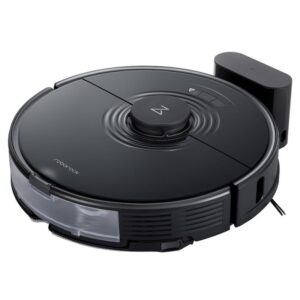 The Roborock S7 is a stylish and quiet robot vacuum that mops floors. Also, It has advanced LiDAR navigation, room-mapping technology, and excellent cleaning capabilities.
The robot can clean for up to 3 hours between charges, which is impressive. In addition to voice commands, the Roborock S7 can be controlled via a mobile app. The latter allows you to specify which room the vacuum should clean.
Pros.
Versatile cleaning capabilities.

Excellent obstacle navigation.

Long battery life.
Cons.
No Apple HomeKit support.

Expensive
Wi-Fi Smart Lock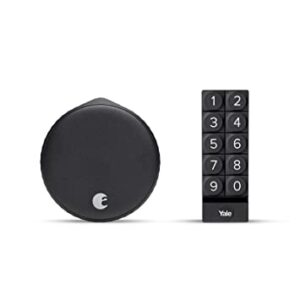 The Wi-Fi Smart Lock works with most deadbolts, which means it can be used on almost any front door.
A mobile application allows you to manage access to the lock, view its usage history, and receive alerts when the door is opened. You can even grant access to specific individuals in your home while you are away.
Pros.
Easy Installation

Sleek Design

Compatible with existing deadbolts
Cons.
Phillips Hue Light Bulbs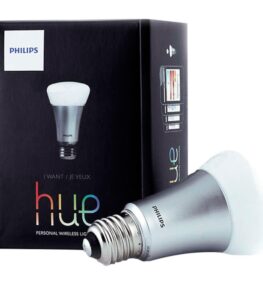 You are aware of how to save energy by using LED lights. You can now take things to the next level with the Phillips Hue Light Bulbs.
Install the bulbs in your lamps, connect the Hue bridge to your wifi router, and download the Hue app on your phone to control when and which lights turn on and off, as well as dim them—all without getting out of bed, or off the couch, or leaving the house.
You can set it to turn on random lights when you're not home to keep your home safe. It can even be set up so that your bedside lamp acts as a fake sunrise to rouse you in the morning.
Pros.
Excellent lighting capabilities

Easily expandable
Cons.
Some rivals don't require a hub.
Smart Thermostat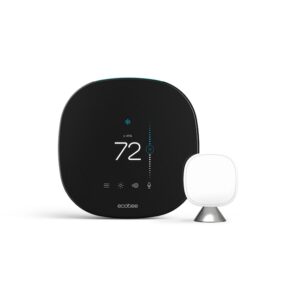 The ecobee Smart Thermostat Premium can monitor both the temperature and the quality of the air. Additionally, it can warn you if it detects smoke or sudden temperature changes. And to top it all off, the controls are incredibly easy to use and have a minimalist design.
The Smart Thermostat Premium has a built-in speaker and microphones that let you use them to interact with virtual assistants and play music or podcasts.
Pros.
It's simple to use

Intuitive controls

High-tech design
Cons.
Expensive

Potential security concerns
Conclusion
We hope you have enjoyed reading this article on the top smart home gadgets for home improvement. Many options are available, whether you're just starting with smart home technology or wanting to advance it.
With so many different options, it can be difficult to determine which ones are best for you and which features are most important. We've made it simple for you by compiling a list of the best smart home devices for everyone from tech enthusiasts to first-timers.