"The more that you read, the more things you will know. The more that you learn, the more places you'll go." ? Dr. Seuss

People who love books may find it hard to find time to read. As a result, many people use audiobooks as a time-saving alternative for reading. Here is a list of the best free audiobook apps for iOS and Android users to listen to audiobooks anywhere.
What is Audiobook and how does it work?
Audiobooks are recordings of the text of a book read by a person, which you can listen to instead of reading.
Audiobooks can be word-for-word copies of books or shortened versions of books. You can listen to audiobooks on any smartphone, tablet, computer, home speaker, or car entertainment system.
Giving your eyes a break from the assault of digital devices with audiobooks can be a terrific way to relax. Others can save time by using Audiobooks. For example, you can keep up with books and do other things at the same time by listening to an audiobook while you cook, garden, ride the train, or go for a long walk.
Best Free Audiobooks for Android and iOS
Most eBooks written today come with audio files that you can listen to. Alternatively, you can use audiobook apps. These apps can read out books with or without companion audio files.
Following is a list of the best free audiobook apps for Android and iOS devices.
1. Librivox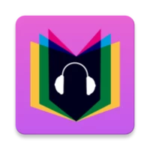 LibriVox is described as a platform offering free domain audiobooks. These books were written by people from all over the world, and anyone can listen to them for free.
LibriVox offers free audiobooks in categories such as poetry, children's literature, short stories, and action and adventure. It is compatible with Windows computers, Android, and iOS smartphones.
2. LoyalBooks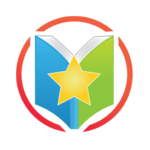 Loyal Book is a free app that lets you listen to books. It works best for children's books and classics, also designed to provide free books to users in order to make reading enjoyable.
It permits you to view and download material from your Android, iOS, and PC devices. Here, the most common types of books are fantasy, fiction, mysteries, and books.
The portal offers a rich source of free eBooks and audiobooks in the public domain. The Loyal Books website enables users to download the application and peruse the list of popular categories and languages. Search by author, keyword, or title to get more precise results.
3. Hoopla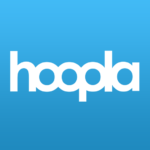 Hoopla Digital is a popular platform for borrowing digital media from public libraries, including ebooks, audiobooks, music, and movies.
It's a strong competitor among the best audiobook apps because it's easy to set up and search, as well as easy to navigate, view, play, and return.
Hoopla has something for everyone, from best-selling books and blockbuster movies to niche and hard-to-find content. With a Library card, you can read, listen to music, and watch movies without commercials for free on iOS and Android devices.
"Don't read one type of book. Read different books by various authors so that you develop different style." ―R.L. Stine
4. Spotify
Everyone can get free music and audiobooks from Spotify. This audiobook application is compatible with Windows, iOS, and Android.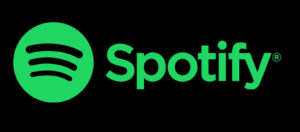 It has a library with books on fiction, storybooks, science fiction, biography, and fantasy. Classic literature, plays, and short tales are examples of other genres. The benefit of Spotify is that you have free and unrestricted access to its audiobook library without a subscription.
Spotify features a playlist with free audiobooks including Great Expectations and Pride and Prejudice. Once you find your favorite title, all you have to do is click on it to start streaming it right away.
5. Kobo
Kobo has a lot of ebooks and audiobooks, which makes it one of the best apps for listening to audiobooks. Users can listen to their favorite audio files and have a better reading experience by choosing from the many options.
The Kobo audiobook player has a snooze timer, a timeline scrubber bar, time skip buttons, chapter navigation, and the ability to change the speed of playback.
In addition to audiobook player features, the Kobo app provides cross-platform syncing and a configurable ebook reader. Kobo is free to download for Android and iOS smartphones.
6. Bookamo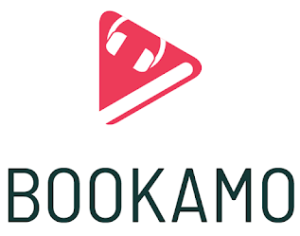 Bookamo is another free audiobook app you can use on the web and on your Android and iOS devices. The platform was made to help people read. It lets you search for your favorite audiobooks and store them in your personal library.
Bookamo is user-friendly, with fantastic features that allow you to browse for audiobook titles and instantly download them to your devices.
The finest feature? You can change the speed at which your audio files play so that you can listen to them at the speed you prefer. Bookamo is free for everyone to use.
7. Audio Books & Novels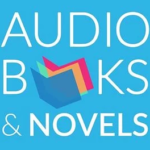 This free app is for people who love to read novels and has high-quality audiobooks that are free to stream and download. Simply download it to your smartphone and register for an account. It is compatible with iOS and Android.
The platform has lots of audiobooks that you can sort by author, title, or narrator. Its user interface is elegant and intuitive. It displays all of the available free audiobooks, which are organized into categories.
Create a personalized reading list of your favorite audiobooks to preserve their condition upon return. The majority of books available on the platform are classics and epic romances.
"Books are a uniquely portable magic." ―Stephen King
Conclusion
If you like to listen to books, these free audiobook apps will keep your interest. These apps have great book collections that give you a lot of genres to choose from.
Each app has a different set of free audiobooks you can download or stream, which makes it even more fun to look around. While you learn a lot from each audiobook you listen to, you will also gain a lot of knowledge and ideas.