Sometimes we just keep thinking about fluffy pancakes with melted butter on top, syrup dripping
Sometimes we just keep thinking about fluffy pancakes with melted butter on top, syrup dripping off the sides. Or maybe a juicy, glistening hamburger with a fresh bun and crisp lettuce. If you're craving something deliciously addicting and fun, you need to try some of the latest cooking games!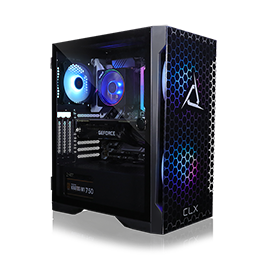 Overcooked 2
In Overcooked 2, teamwork makes the kitchen… chaotic. Your goal is to fulfill customer orders by grabbing all of the right ingredients and cooking them just right. It may sound easy but it can become quite crazy when there's a line of people waiting for food but you have to chop up ingredients, keep track of who wants what ingredient, and cook it all without burning anything. Oh, and you have to clean dishes. Overcooked 2 takes a lot of communication so it can be a great co-op game (or a great way to create enemies).
Overcooked 2 also has interactive levels, making it even more chaotic. Your cartoon chefs may have to move around in a puzzle to get to certain parts of the kitchen or even jump across platforms. You can also throw ingredients to each other. Just don't tell the customers.
Cooking Simulator
Cooking Simulator is a bit more serious, making you feel like you're actually creating delicious dishes. You can prep, slice, boil, and more in a top-of-the-range kitchen, improving your culinary skills and unlocking new ingredients and recipes. With a pantry stocked with a wide variety of ingredients, Cooking Simulator is all about improving your cooking skills and learning new recipes and techniques.
Battle Chef Brigade
This beautiful RPG brings a new twist to cooking games. To create better recipes, you need to hunt and catch ingredients. This is done through 2D brawler combat and puzzles. It's definitely safe to say that this is a cooking game like you've never experienced before, whether you prefer a single-player campaign or local multiplayer challenge. There's enough content to keep it feeling fresh time and time again.
Chef: A Restaurant Tycoon Game
Do you remember freeing the lions playing Zoo Tycoon? Or building insanely dangerous roller coasters in Roller Coaster Tycoon with five loops? Well here's another tycoon game for you! This time, you're creating a restaurant from scratch, curating the menu, and customizing your chef. From there, you need to unlock skills and develop a menu. Guests will react to their meals and give feedback on your choices. You want your dishes to be delicious but not break the bank if you want to keep customers happy.
Cooking Dash
This is a restaurant management game that has a zany story campaign reminiscent of comic strips. The old-school animation style adds to this unique game, keeping you addicted to the fast-paced challenges. There are relaxing game modes if you'd like, but the actual challenges become crazier and crazier as you go.
Cookie Clicker
Cookie Clicker is a bit different from other cooking games. Instead of baking cookies, you just click them. And click them. And click them some more. You basically just click a giant cookie to gain awards. As you progress, you can also hire cookie-baking grandmas to make even more cookies for you.
If you're looking to click at cookies, scramble around a kitchen, or own a virtual restaurant, you'll definitely want to check out these cooking games. All of them are best experienced on a complete gaming desktop that can handle a wide variety of games with ease. If you're looking for a complete gaming desktop that features high-end components and a compact design, CLX Gaming has a collection of customizable PCs that will get you cookin' right away.
For more information about Desktop Gaming Pc and Cheap Custom Pc Builder Please visit: Cybertron International.