Stephan Jou, CTO of Interset, Micro Focus discusses the distinct ways in which cyber-attacks can be dealt with & AI can be leveraged to bring in governance & fairness
Stephan Jou, CTO of Interset, Micro Focus discusses the distinct ways in which cyber-attacks can be dealt with & AI can be leveraged to bring in governance & fairness
1. Tell us about your role at Micro Focus.
I am the CTO of Interset – the AI and ML division supporting our security solutions and portfolio – at Micro Focus.
2. What are the applications or rather opportunities you seek to have with your service?
We catch bad guys with math! Our teams use effective analytical methods, such as statistical learning, supervised, semi-supervised and unsupervised ML, advanced visualizations, and other principled approaches specifically for cybersecurity use cases, to help the most important organizations in the world become more cyber resilient.
3. What are some of the unique lessons you have learnt from analysing your customer behaviour?
Behind every cyber-attack is always a human, and humans are remarkably predictable. Even if a human uses AI for launching a cyber campaign, there are characteristics of Motivation, Targeting and Mission that remain detectable. The predictability of human behaviour makes it possible for us to use quantitative approaches to detect clues within even the most sophisticated attacks. AI is not a silver bullet of course, but when properly implemented, it can be a remarkably effective tool.
4. Micro Focus recently announced Industry-First CISO Resource to Accelerate Enterprise Resilience during Unprecedented Global Challenges. What are the sectors Micro Focus will cater to for this particular service?
While all industry sectors can benefit from becoming more cyber resilient, we have been particularly successful and valuable to: critical infrastructure, government services, high tech, health care, online retail, and manufacturing sectors.
5. What are some of the common pain point that your customers commonly approach you with?
Too much noise, too much data, and too few human experts. However, it is exactly this scenario where automation using effective quantitative approaches can have such a huge business impact: take what would otherwise require many skilled humans a long time to analyse, and automate using AI in software.
6. How do you differentiate Micro Focus from its competitors?
Many competitors talk about using AI or analytics, but when you take a deeper look, the approaches are quite superficial. Micro Focus has a deep and important set of guiding principles for all its use of AI:
(1) Solve the problems that matter;
(2) Prioritize principle and effectiveness over buzzwords;
(3) Partner humans and machines for the better;
(4) Leverage a holistic, multi-layered and multidisciplined approach;
(5) Provide analytical transparency; and
(6) Embody ethical and responsible AI.
7. What advice would you like to give to the upcoming AI-based tech start-ups?
Start with the customer value, not with the math. In other words,
RATHER THAN BEGINNING WITH YOUR FAVOURITE ALGORITHM OR THE TRENDIEST BUZZWORDS, SPEND TIME WITH THE CUSTOMER TO TRULY UNDERSTAND THE PROBLEM YOU ARE TRYING TO SOLVE.
Understand how their subject matter experts currently try to address the issue and take a good look at the data and tools used. And then find the best possible approach to solve the problem. The analytic that is the best may be a one-hundred-year-old algorithm from classical statistics, and that's perfectly fine! What's most important is that you make a meaningful difference to the customer.

8. Can you give us a sneak peek into some of the upcoming product upgrades that your customers can look forward to?

We are having remarkable success in our labs in the use of analytical method for the areas of threat hunting, insider threat and breach detection, continuous authentication, static and dynamic code analysis, risk quantification, and autonomous compliance. Stay tuned!

9. Which is the one AI breakthrough you will be on the lookout for in the upcoming year?

The breakthrough I am most looking forward to is not a technology one, but a societal one.
CURRENTLY THERE IS A LOT OF FEAR AND MISTRUST AROUND AI, WHICH IS QUITE UNDERSTANDABLE. AI NEEDS TO EARN OUR TRUST, AND THIS DEMANDS IMPORTANT CONVERSATIONS AROUND TRANSPARENCY, FAIRNESS, GOVERNANCE, AND ETHICS.
The past couple of years have seen some good movements in the area of responsible AI, and this needs to continue.

10. What is your go-to strategy that brings technology and the human side of marketing together?

Be transparent. There should never be a complex secret sauce behind your analytics that makes it impossible to explain how your technology works to anyone, no matter their background. Being open and transparent about how your AI works, what it is good at and even its limitations, is the best way to gain trust and, frankly, stand apart from all the snake oil out there.

11. What is the one leadership motto you live by?

The most important power you have is the team who chooses to follow you.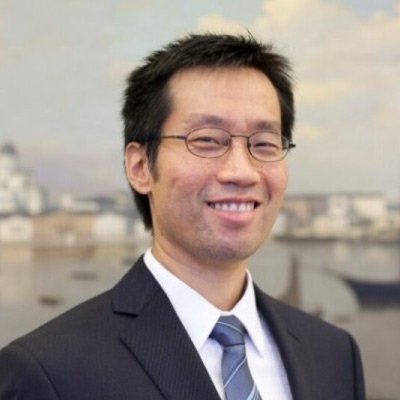 Stephan Jou
CTO of Interset at Micro Focus
Stephan Jou is CTO of Interset at Micro Focus, and leads the development of ArcSight Intelligence, a leading-edge cybersecurity and In-Q-Tel portfolio company that uses machine learning and behavioral analytics, and various analytics-related initiatives for Micro Focus' security division. Previous to Interset, Jou has been at IBM and Cognos where he led the development of over 10 products in the areas of cloud computing, mobile, visualization, semantic search, data mining and neural networks. Jou