By definition, bus wrap is a method of advertising that completely or partially wraps a bus in an advertisement.
In essence, the bus is converted into a mobile billboard. Being that the US population spends about 2 hours on the road per day, bus wrapping advertising are estimated to generate up to 70,000 impressions in a day. This statistics typically explains why a lot of brands advertise massively on buses. There are companies in charge of making, installing, and maintaining bus wraps.
These companies sell ads for different brands on select buses, depending on the target specifications of the brands. Bus wrap is a widely utilized form of OOH advertising. They`re also known as transit advertising. Ads could stay for as long as 2 months or more to make sure that they`re seen by the target audience.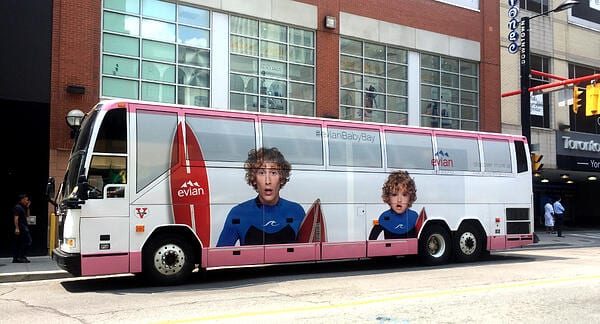 Bus wrap is similar to other types of advertising wraps such as car wraps in the sense that it leverages the mobility of vehicles to advance advertising. They are usually designed with such specificity in graphics that pedestrians, passengers, and even drivers would hardly resist. While car wrap advertising relies on the mileage of private vehicle owners, bus wrap relies on that of public buses – which typically has greater penetration. According to the Outdoor Advertising Association of America (OAAA), 95% of Americans are reached by media targeted vehicle drivers and passengers. Hence the popularity and use of advertising wraps are predicated on its potential to generate very high impressions per day.
Disadvantages of Bus Advertising
The advantages of advertising wrap notwithstanding, there's a high probability that the advertising brand's reputation could take a bad hit because of bad driving, peeling wraps, and poorly done vinyl wraps. This inevitably affects and sometimes, defeats the purpose of the advertising wraps. Besides, the lack of targeting of car wraps may render the advertising dollars and efforts a waste. While the opportunity abounds for massive impressions, the possible lack of targeting could lead to very low returns on investment (ROI). It naturally doesn't suffice to send out mobile billboards all over the city. A calculated effort towards improving the patronage and building the clientele base of local brands is what wrap advertisement lacks – including the difficulty in keeping track of its performance.